Jenna Donnelly
Singer-Songwriter-Producer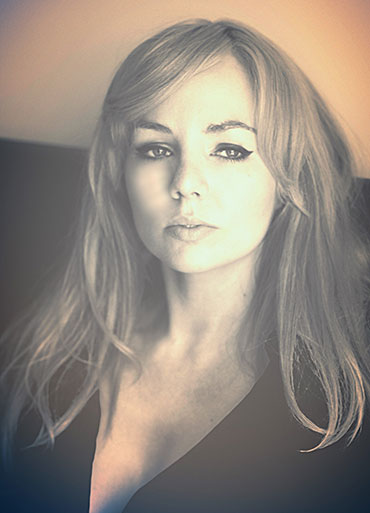 Audio
A selection of tracks showcasing songwriting and production
(C) 2014 Jenna Donnelly
Releases
Hover over image for title or click to link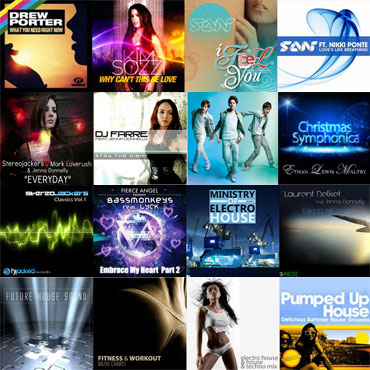 Charting at #2 on the Music Week Commercial Pop Chart, this co-write between Jenna and Drew Porter caught the attention of the dance world in a big way, with Jenna's production on the Candlelight version proving to be a hit with DJs across the UK.
American artist Kim Sozzi was the perfect artist for Jenna's track 'Why Can't This Be Love', written with Finland's Hermanni Kovalainen and Ilkka Wirtanen. The track was remixed by the renowned Manny Martinez aka DJ Dark Intensity and received considerable airplay across the United States.
The second single from Dutch DJ San's debut album on Sony Netherlands was the collaboration 'I Feel You', featuring Jenna herself on vocals.
Canadian-Greek singer Nikki Ponte rose to fame on the third season of Greece X Factor, finishing third. This collaboration with DJ San for Sony Greece featured a topline written specially by Jenna.
With Jenna on vocals and Stereojackers with Mark Loverush on the remix, little did they know that their cover of the Agnelli & Nelson's smash 'Everyday' would receive support from the likes of Annie Nightingale (BBC Radio 1), Danny Lee, Wideboys, Charlie Hedges (Kiss 100) and Adam Turner (Jemm1 Radio)
Released on well-respected label Zyx, 'Stay The Night' is set to be a head-turner of Summer 2014.
This collaboration between Canadian writer Ava Kay and writer/producer Craig McKenzie of New Zealand found it's home with Japanese boyband LEAD in 2013, reaching #5 in the national Oricon msuic chart.
Jenna's original song for Ethan Lewis Maltby's Christmas album 'Christmas Symphonica' is a light and festive track, released December 2013.
Jenna features on the Stereojackers' collection of classic dance tracks.
Bassmonkey's release with Denmark singer Lyck included a piano track played by Jenna.
This compilation includes Jenna's release with Laurent Delkiet 'Taking Me Over'.
Released Summer 2011, this D-TraCK's smash featured an original vocal and topline by Jenna.
This compilation album also featured hit 'Taking Me Over'.
This fitness compilation CD also included 'Taking Me Over'.
A very popular track, this was the third compilation album to feature 'Taking Me Over'.
one of the first compilation albums to include the massive cover of Agnelli & Nelson's 'Everyday'.
About
Jenna Donnelly is a singer, songwriter and producer. Having written or performed as an artist on major label releases such as Sony, Virgin and Warner, as well as having various chart hits on international dance and pop charts, Jenna works with upcoming and established artists across pop and dance music, as well as music-based TV shows (ITV, The Voice).
Artists Jenna has recently worked with include:
The Wanted
Alesha Dixon
Liberty X
Atomic Kitten
5ive
The Honeyz
Eternal
A1
Damage
BriBry
Recent chart successes include:
I Feel You (DJ San/Jenna Donnelly) - Sony Netherlands/Sony Greece (#2 Greece Kiss FM National Radio)

Love's Like Breathing (DJ San/Nikki Ponte) - Sony Netherlands/Sony Greece (Top 10 Russia)

Caught In The Storm (Samantha Hudson) - Freaktone (Top 10 Dance UK)

Superhuman (Rapunzel) - Freaktone (Top 10 Dance UK)

Into My Arms (Jenna Donnelly/Jose) - Pretty Poison (#1 Traxsource Chart)

Taking Me Over (Jenna Donnelly/Laurent Delkiet) - D-TraCK's (Top 10 Beatport Chart)
Contact
If you wish to contact Jenna, please get in touch via her publishers, Audiofreaks:
Email Dale Askew at Audiofreaks

www.audiofreaksmusic.com
www.peermusic.com
www.nichion.co.jp